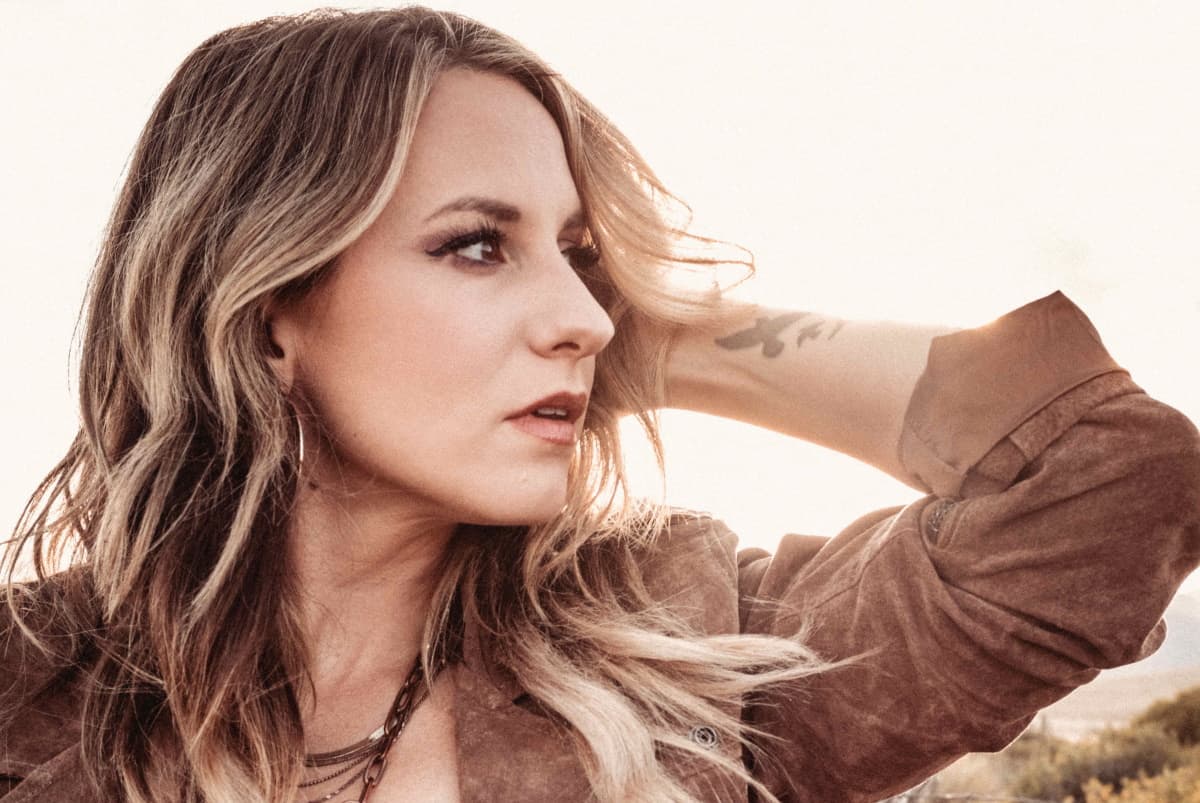 7:30 PM | $14 Advance/ $20 Day of Show
Buy Tickets Here! 
Caitlyn Smith
Monument Records powerhouse vocalist Caitlyn Smith has won a Critics Choice Award and written songs for Miley Cyrus, Dolly Parton, Meghan Trainor, John Legend, and Garth Brooks. Her 2018 album Starfire and 2020's Supernova saw her in the pages of TIME Magazine and The New York Times and named to Rolling Stone's 10 country artists to know and Paste's 10 country artists to watch. Last year, she released her self-produced project High, and this spring, completed the second half of that album, adding six new songs to make her full record, High & Low. In 2022 she opened for icons Reba and George Strait, while headlining her High & Low Tour and fans will find Smith on the road this year with her new The Great Pretender Tour.
About Caitlyn Smith
Last year, Monument Records' powerhouse vocalist Caitlyn Smith released High, which Forbes called "captivating" and the Tennessean stated, "showcases an artist finally in control of her life and career." It was the first half of a record that the critically acclaimed singer/songwriter self-produced. Now Smith is poised to release the complete project, adding six new songs to make her full record, High & Low, due April 14. For Smith, the making of High & Low represented a metamorphosis. Looking back, the award-winning songwriter, who has graced the pages of both TIME Magazine and The New York Times and been named to Rolling Stone's 10 country artists to know and Paste 's 10 country artists to watch, realized she, as many do in the era of social media, had celebrated the "highs" of life publicly – while navigating the "lows" in private. Instead of showing vulnerability, it was easier to pretend everything was fine. But over the course of writing and producing High & Low, Smith learned to peel back the curtain, embracing all aspects of her life, including the "lows" she once held so close to vest.
Available now, "Lately" is another taste of what's to come from High & Low with Billboard calling it "yet another testament to her ineluctable talents." The track delves even further into the human experience, detailing the attempt to overcome loss using a series of distractions. The additional five new tracks balance 2022's critically-acclaimed High, celebrated by NPR as "her most fully realized project yet," with High & Low capturing the full picture of who Smith is as an artist and as a creator – where embracing the yin and yang simply makes you more human.
While writing, producing, and recording her latest album, the Pollstar "Hotstar" has also spent the last few years on the road opening for George Strait, Reba, Little Big Town and Old Dominion which led to her debut on "The Kelly Clarkson Show" after Clarkson saw Smith's opening "Strait to Vegas" set, taking to Twitter to share praise for the performance. She has also performed on Late Night with Seth Meyers, The Tonight Show Starring Jimmy Fallon, The TODAY Show, and CBS This Morning. Last year, Smith headlined her High & Low Tour, as well as headed overseas to perform as part of C2C in London. Stay tuned here and on social media for the latest news and tour dates for Smith.